Convert PSD File
If you need to convert PSD file to a different format, then the most natural way of doing it is by using Adobe Photoshop software. If you don't want to purchase a full version of Adobe Photoshop, you may still use 7-day trial version to perform conversion tasks you need. Below we cover all formats to which Adobe Photoshop CC can convert PSD files.
Adobe Photoshop CC can convert PSD files to three popular raster image formats: PNG, JPG, GIF. It can also convert PSD file to a popular SVG file format. All raster formats do not support layer information which mean all Photoshop layers will be merged during conversion. To convert a PSD file with Adobe Photoshop CC you need to click File->Open… in the main menu and select file that you want to convert. After that click File->Export->Export As… to start the conversion process.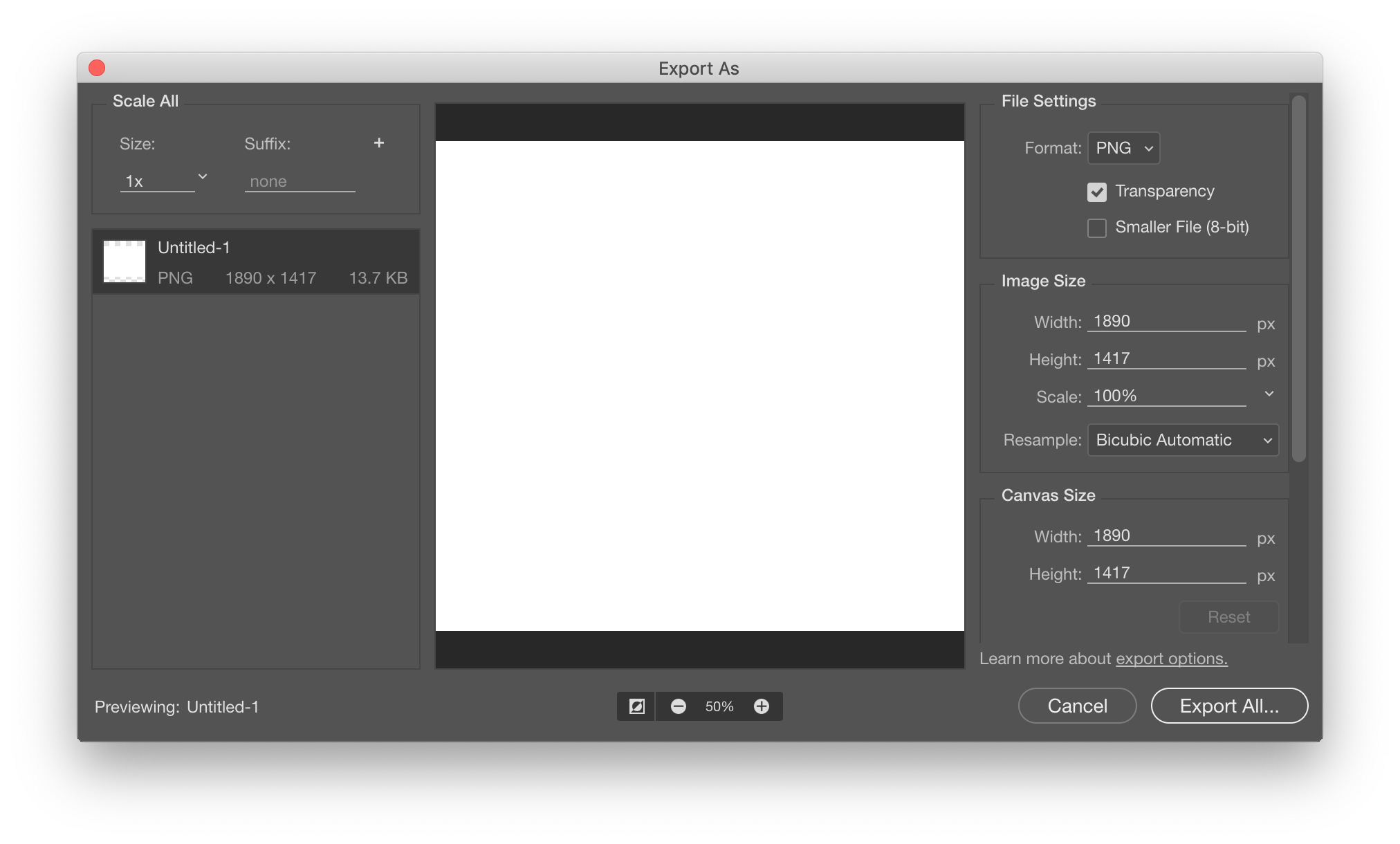 You will see a dialog where you can choose different conversion formats and parameters associated with them. You can also choose how to resample your image if scaling needs to be done during conversion.
If you don't want to install paid version of Adobe Photoshop or your trial has already expired, you can use one of the online converters for your PSD files. Below are some of the options you can use.
Zamzar.com. Zamzar can convert PSD files to multitude different formats including JPG, GIF, TIF, TGA, SVG, DWG, and EPS.
ConvertIO.co. ConvertIO supports online conversion of PSD files to multiple raster, document, ebook, font, vector and CAD file formats.
Google Drive can open PSD files for viewing and convert them to different formats.
If you don't want to upload your file to online convertors you can download and use one of the free software packages which support opening PSD files. These include: GIMP, Paint.NET, XnView, IrfanView.